Designing For Additive Manufacturing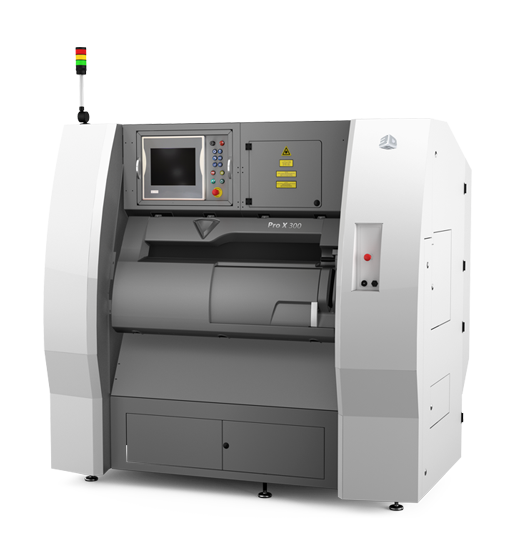 Direct Metal Sintering (DMS)
• Precision laser melting
• Increased productivity, repeatability and flexibility
• Access to a wide range of metals and alloys
• Unmatched design and manufacturing freedom


Direct Metal Sintering is an additive manufacturing technology with the ability to build your parts in a matter of hours.

This latest technology utilizes a variety of metal and alloy materials to create strong and durable parts from your 3D CAD data without the need of tooling.

Metal parts designed with this technology have the design versatility of layer additive manufacturing that produces highly accurate and detailed parts with geometries not possible to produce before.

This technology is ideal for the production of prototypes and components with fine detail, for high temperature applications, aerospace components and custom components for motor sports and medical applications.

DMS is ideal for prototypes as well as production parts.

"I really appreciate your help to meet our budget. Thank you for going the extra mile."

Matt, Los Alamos National Lab

"As always, a great job and thank you."

Willie, Praxair

"Thank you very much for the expedited response. I only wish more of our suppliers were this professional! It is greatly appreciated."

Christopher, Rockwood Lithium

"In the short time we have been forming this relationship, all I can say is WOW, I am really impressed--YOU guys are the best. I am really looking forward to the future and possible projects with you guys."

Daryl, Van's Aircraft

"Thank you for your assistance once again, as always we can count on the Metal Technology team."

Marc, AfriFusion

"It has been great working with you. MTI is a class operation, and in the top-5 suppliers I have dealt with in my career."

Karl, Honeywell

"Thank you for all your help in developing a solution for us."

Randy, Molycorp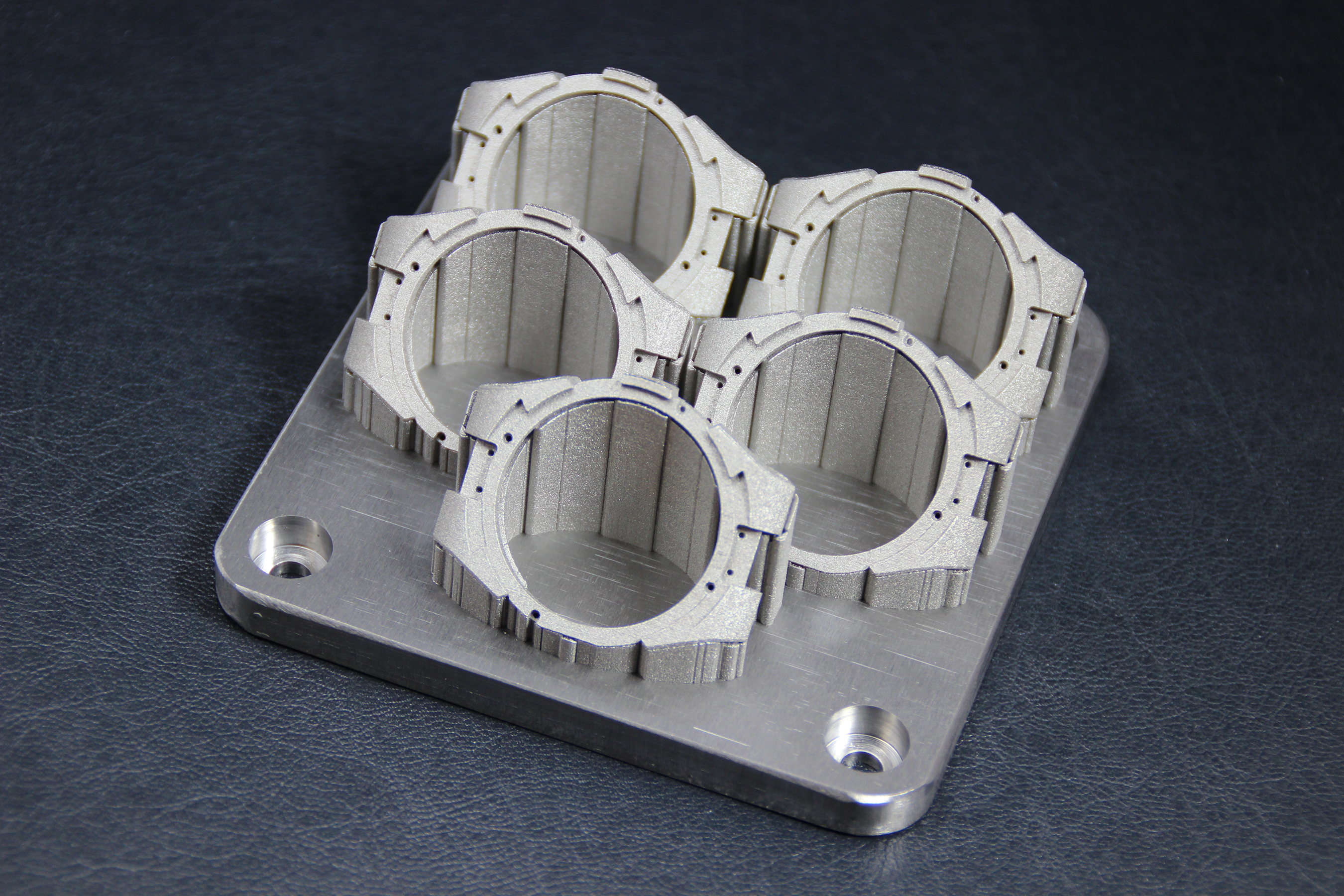 Process
The Direct Metal Sintering process builds up fully dense, chemically pure metal parts from 3D CAD data by melting fine powder with a laser beam, layer by layer. With layer sizes ranging from 5–30 microns, there are no limitations to part complexity.

DMS supports particle sizes as low as 5 microns, resulting in better part accuracy, surface finish and feature detail resolution. With this technology, objects with complex geometries can be built all at one time, reducing time and cost of conventional tooling. Unlike subtractive manufacturing, additive manufacturing does not leave unused cut off stock.

The parts produced using DMS are 99.8% dense and require no post sintering or other infiltration process.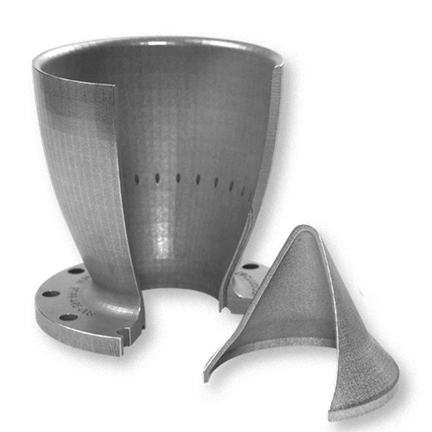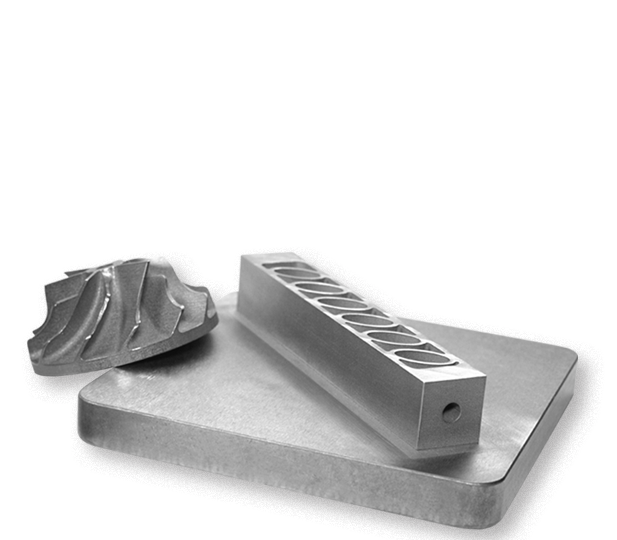 Post Processing
In addition to our DMS system, we have an exceptional, fully equipped, in house machine shop.

Giving MTI the ability to post process the components, providing surface finish and any additional feature each component requires in-house with.

Leading metal additive manufacturing companies through dependable innovation and precision
From aviation, aerospace and defense to scientific, health and industrial automotive industries, MTI leads the way with innovative 3D metal printing capabilities.  Be sure to review a few of our our featured client case studies below to learn more about how we have helped our clients with their metal additive manufacturing needs.
---
Click here to learn how MTI partnered with UCSD students to 3D print a rocket engine for the Students for the Exploration and Development of Space (SEDS) group as part of NASA's CubeQuest Competition. Here is a look at the post processing involved:
Click here to learn how MTI helped Extreme Turbo Systems save time and money by 3D metal printing a collector out of stainless steel.  Here is what owner, JR Perrott had to say about working with MTI:
About Metal Technology (MTI)
With more than forty years of experience applying innovative, proprietary technologies, Metal Technology (MTI) is making possible the use of difficult alloys for a wider range of applications with greater efficiency, versatility, and reliability. Alloys include Tantalum, Niobium, Zirconium, Titanium, Tungsten and Molybdenum. MTI uses specialized deep-draw, spinning, forging, machining, EDM, and additive manufacturing methods to deliver superior products according to your exacting specifications.  Please click the button below to request a quote for your project.